New from Slate Roof Professionals!
Worried about your roof while you winter in warmer climates? We have you covered!
If you travel to Florida or other warm locations during the winter months, you may be concerned about the state of your home's roof during bad winter weather. Ice, high winds, and freezing rain can all damage your roof and, if left unmanaged, can destroy interior walls and valuable furnishings.
We've seen many cases where winter roof damage was neglected while a resident was away and this led to increased interior damage and higher homeowner insurance claims.  
Don't let this happen to your home! With our new Snowbird Program (available in New Jersey only, November 1 through April 1) you can be assured that your slate, tile, copper or shingle roof will be protected and maintained while you're away.
Snowbird Program Services for New Jersey

With a call from you, your property manager or home security team, our expert roofing team will arrive at your New Jersey residence in 24 hours or less (depending on weather conditions) and, as needed:
Inspect your roof
Identify the problem
Clear any ice and snow, when it's safe to do so
Cover your roof area to protect your residence
Perform emergency repairs
Conduct water investigations for insurance purposes
Provide you with photos of the repairs via email
Recommend next steps to prevent additional problems
You'll have peace of mind knowing your roof is being taken care of during bad weather, while you enjoy time in the sun. What's more, this service is available to you 24/7, all for a low $1,000 per year.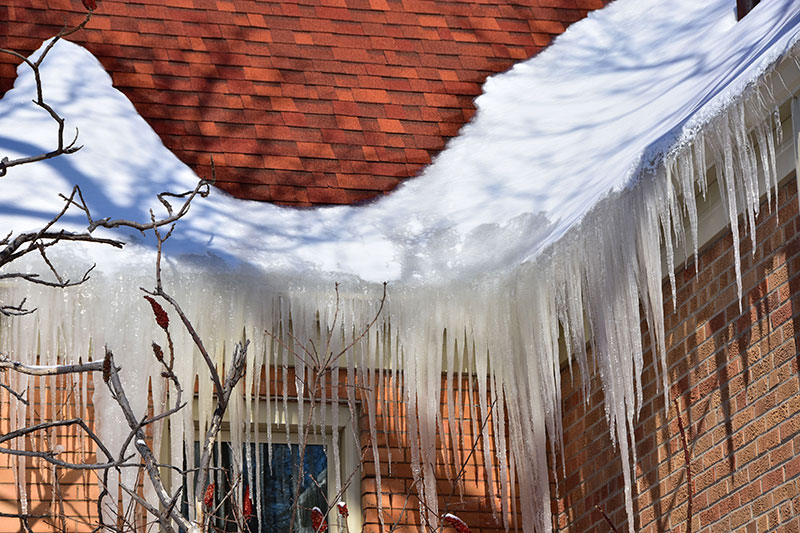 Don't wait to sign up!
You shouldn't have to worry about winter weather ruining your home! However, due to the strong demand for our winter protection services, you must subscribe to the Winter 2022-23 Snowbird program in advance. Use the form below to reserve your home's place in the program. 
Snowbird Program Registration
Complete the form below and a member of our friendly staff will be in touch with you within 24 hours to get started. We will conduct a pre-inspection of your roof and gutters and discuss your personal concerns.